Party Potato Casserole.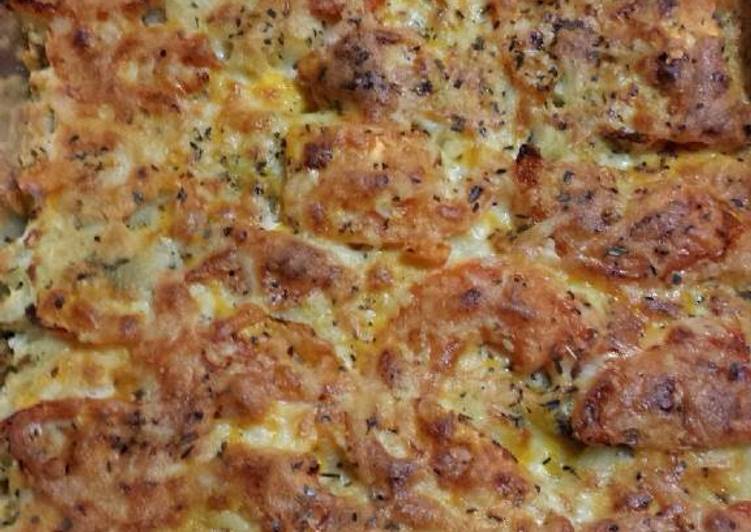 You can have Party Potato Casserole using 8 ingredients and 8 steps. Here is how you cook that.
Ingredients of Party Potato Casserole
Prepare 2 lb of Potato.
You need 1 oz of Milk.
You need 1 cup of Unsalted butter.
It's 1 of Salt and pepper.
You need 1 1/2 packages of Shredded mozzarella cheese.
Prepare 1 tsp of Basil.
You need 1 tsp of Oregano.
Prepare 2 of Tomatoes.
Party Potato Casserole instructions
Boil and peel potatoes.
Mash potatoes in a large bowl.
Add in bowl salt and pepper to taste as well as butter and milk.
Mix well.
Smooth out a layer of mashed potato in oven safe dish.
Slice tomatoes and place some on top of potatoes.
Add shredded mozzarella cheese.
Repeat steps until all ingredients are used.